24th Tachwedd 2023 – 1 Ionawr 2024
MAE NADOLIG YM MHARC BUTE YN DYCHWELYD I GAERDYDD GYDAG ARLWY O RYFEDDODAU GAEAFOL
---
Ar ôl y flwyddyn gyntaf lwyddiannus eithriadol lle gwerthwyd pob tocyn, bydd eich llwybr goleuadau cwbl unigryw yn dychwelyd i safle eiconig Parc Bute ym mis Rhagfyr 2022!
Ymgollwch yn yr hud a'r lledrith y Nadolig yma gyda llwybr goleuadau bythgofiadwy i chi a'r holl deulu!
A truly magical experience for both children and adults

Wales 247
The light trail was just phenomenal, it was all simply amazing. Bravo, Cardiff!

Nathan Wyburn, Cardiff Life Magazine
It's like stepping into another world. Quite simply it's magical

Wales Online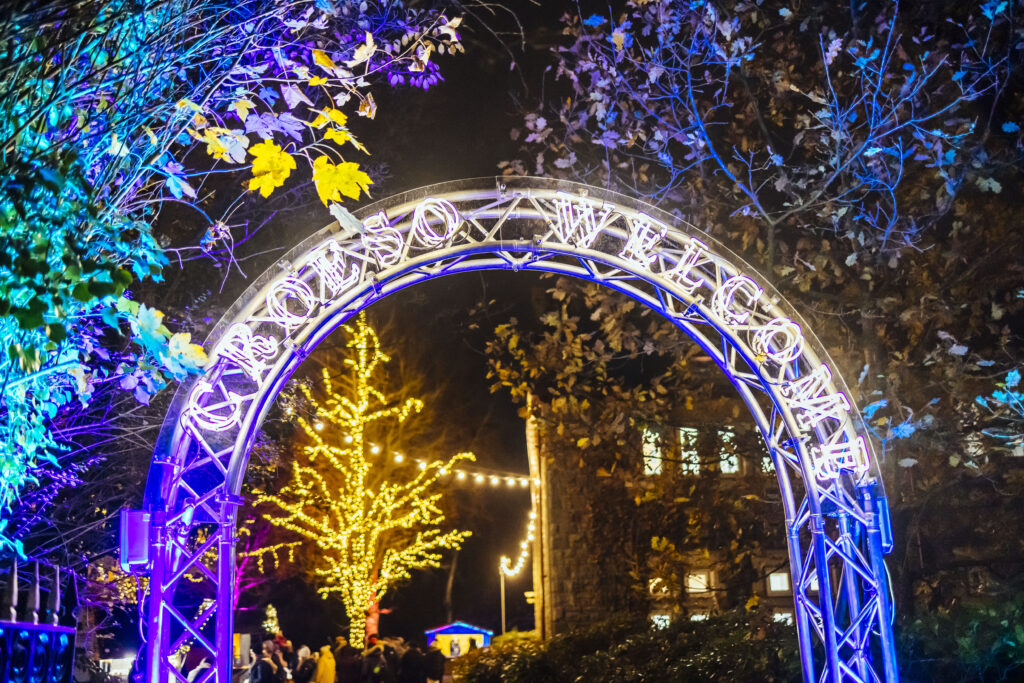 TOCYNNAU
Allwn ni ddim disgwyl cael eich croesawu i'n llwybr goleuadau hudol newydd. Gallwch brynu eich tocynnau nawr ar gyfer slot amser penodol rhwng 4:30pm ac 8pm. Mae'r llwybr goleuadau yn ymestyn am 60 munud ac yna ceir hwb bwyd a diod, lle bydd croeso ichi aros cyhyd ag byddwch yn ei ddymuno.
Dewch â'r holl deulu neu beth am drefnu profiad hwyr y nos gyda ffrindiau. Delfrydol ar gyfer grwpiau ac mae croeso i bobl o bob oedran.
Prisiau Tocynnau:
Oedolyn (16+) | £19.50 | Plentyn (3-15) | £13.95 | Plant dan 2 oed | AM DDIM
Tocyn Teulu (2 Oedolyn 2 Blentyn / 1 Oedolyn, 3 Phlentyn | £59.50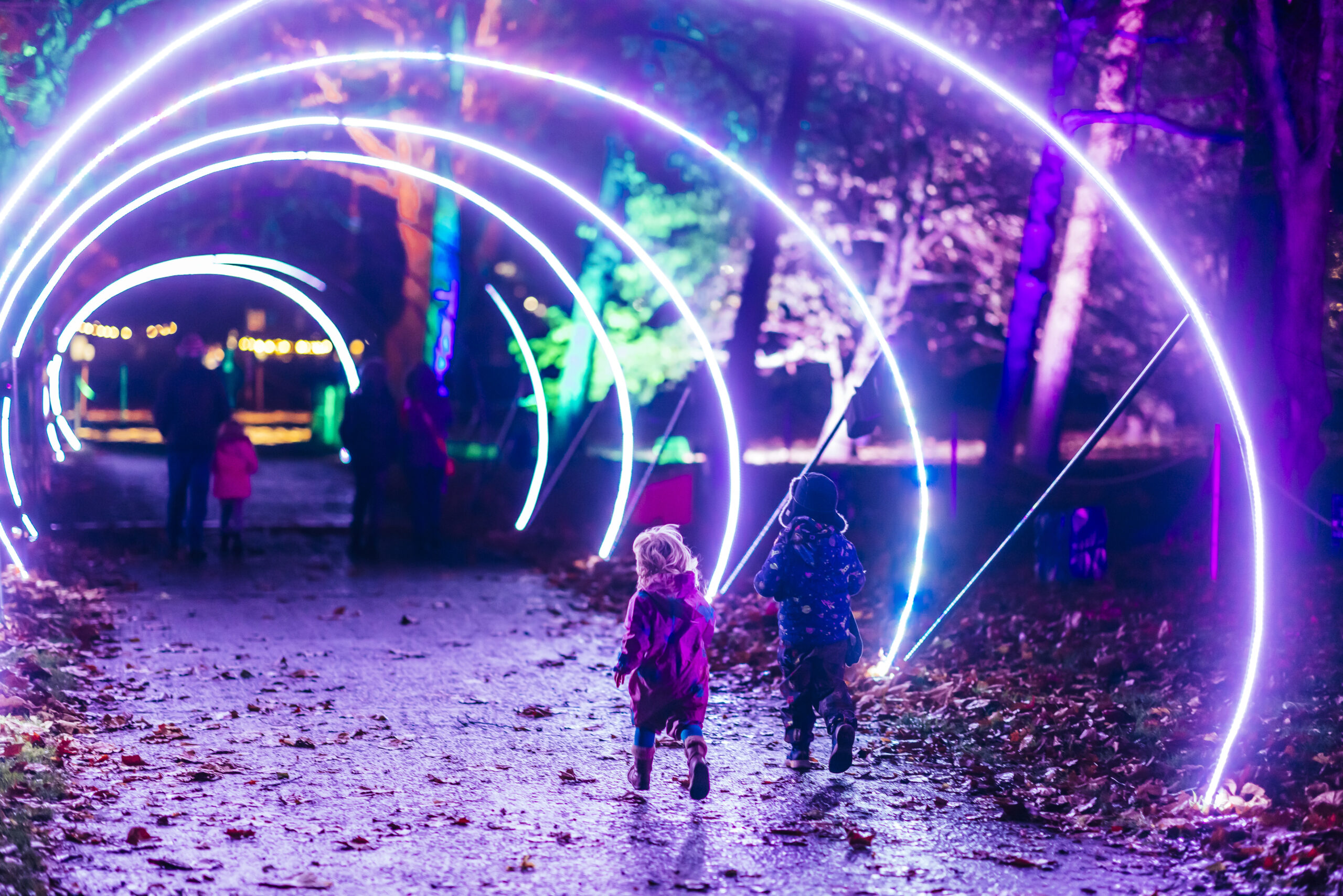 Cofrestrwch â'n Cylchlythyr
Trefnwch fynediad blaenoriaethol er mwyn bod yn un o'r rhai cyntaf i gael holl fanylion Nadolig ym Mharc Bute